𝕾𝖎𝖓𝖎𝖘𝖙𝖊𝖗 𝕱𝖆𝖎𝖗𝖞 𝕿𝖆𝖑𝖊 𝕮𝖔𝖑𝖑𝖊𝖈𝖙𝖎𝖔𝖓 #𝟖
🧞‍♂️

✨

𝓜𝓲𝓻𝓪𝓰𝓮✨🧞‍♂️
𝓑𝔂:
C.M. Radcliff
𝓖𝓮𝓷𝓻𝓮:

Contemporary, Dark Romance, Duet
𝓡𝓮𝓵𝓮𝓪𝓼𝓮 𝓓𝓪𝓽𝓮:
February. 20, 2020
𝓑𝓵𝓾𝓻𝓫
Painted in gold, Jaslyn was born into a life of luxury with the world at her feet.
After the death of her father, his empire became hers and the princess became a queen.
Her fortune was sought after and deception and deceit had a ring around her finger.
But with the ring, came the accessories that money can't buy.
At the hands of the new king, the empire began to crumble as Jaslyn's world spiraled out of control.
Through the bars of her prison, she watched life pass her by.
Hope was fading quickly… until she met him.
Axel was the glimmer that she needed to survive.
From the wrong side of the tracks, Axel's life was never easy.
He worked his way through the blood and sweat and went from rags to riches
When you're on top of the world, one mistake is all it takes to lose it all.
And getting back up is always harder than the fall.
Getting his life back came with an offer he couldn't refuse and he would pay the cost.
Jaslyn wasn't part of the deal, but she was a temptation that he couldn't escape.
She was his endgame and he would fight to the death to get to that finish line.
Together, they roll the dice and risk it all for love.
But when you gamble in the game of life or death, you pay a price.
And sometimes, that price could cost you everything.
𝓐𝓭𝓭 𝓜𝓲𝓻𝓪𝓰𝓮 𝓽𝓸 𝔂𝓸𝓾𝓻 𝓖𝓸𝓸𝓭𝓻𝓮𝓪𝓭𝓼 𝓣𝓑𝓡 ➻

 shorturl.at/bfjzP
🧞‍♂️

✨

𝓒𝓸𝓷𝓯𝓮𝓼𝓼𝓲𝓸𝓷𝓼 𝓞𝓯 𝓐 𝓑𝓲𝓫𝓵𝓲𝓸𝓹𝓱𝓲𝓵𝓮 𝓡𝓮𝓿𝓲𝓮𝔀

✨🧞‍♂️
❝

𝑨𝒍𝒍 𝒐𝒖𝒓 𝒔𝒐𝒖𝒍𝒔 𝒂𝒓𝒆 𝒕𝒂𝒊𝒏𝒕𝒆𝒅 𝒂𝒏𝒅 𝒆𝒗𝒆𝒏𝒕𝒖𝒂𝒍𝒍𝒚 𝒐𝒖𝒓 𝒔𝒊𝒏𝒔 𝒔𝒍𝒊𝒑 𝒕𝒉𝒓𝒐𝒖𝒈𝒉 𝒕𝒉𝒆 𝒄𝒓𝒂𝒄𝒌𝒔, 𝒆𝒙𝒑𝒐𝒔𝒊𝒏𝒈 𝒕𝒉𝒆 𝒕𝒓𝒖𝒕𝒉. 𝑾𝒆'𝒓𝒆 𝒂𝒍𝒍 𝒇𝒍𝒂𝒘𝒆𝒅, 𝒃𝒖𝒕 𝒔𝒐𝒎𝒆 𝒐𝒇 𝒖𝒔 𝒄𝒂𝒏 𝒉𝒊𝒅𝒆 𝒊𝒕 𝒃𝒆𝒕𝒕𝒆𝒓 𝒕𝒉𝒂𝒏 𝒕𝒉𝒆 𝒓𝒆𝒔𝒕…

❞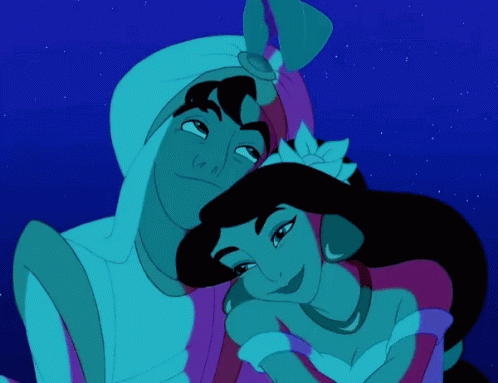 ⭐️⭐️⭐️⭐️⭐️ 𝟓/𝟓 𝓞𝓿𝓮𝓻𝓪𝓵𝓵 𝓡𝓪𝓽𝓲𝓷𝓰: Mirage by C.M. Radcliff is book number eight in the Sinister Fairy Tale Collection! Unlike the other books in the collection thus far, Mirage is NOT PNR. Mirage is a contemporary, modern-day re-telling of an old-time favorite of mine, Aladdin! You know the story, he's poor and comes from the underground, she comes from a world of privilege, he wants to show her a whole new world… (Haha, corny I know but I had to do it! 😉😂) All the elements of the classic tale are there but Radcliff went in and added her "magic" to it, making it all her own! Told in dual POV, Mirage is filled with suspense and enough twists that will keep you right on the edge of your seat… and you're jaw-dropping with the dramatic cliffhanger!
❝

𝑯𝒆 𝒘𝒂𝒔 𝒕𝒉𝒆 𝒍𝒐𝒗𝒆 𝒐𝒇 𝒎𝒚 𝒍𝒊𝒇𝒆 𝒂𝒏𝒅 𝒏𝒐𝒘 𝒕𝒉𝒆 𝒍𝒐𝒗𝒆 𝒐𝒇 𝒎𝒚 𝒅𝒆𝒂𝒕𝒉. 𝑾𝒉𝒆𝒓𝒆𝒗𝒆𝒓 𝑰 𝒈𝒐 𝒇𝒓𝒐𝒎 𝒉𝒆𝒓𝒆, 𝑰'𝒍𝒍 𝒄𝒂𝒓𝒓𝒚 𝒂 𝒑𝒊𝒆𝒄𝒆 𝒐𝒇 𝒉𝒊𝒎 𝒘𝒊𝒕𝒉 𝒎𝒆.

❞
Now, although I really enjoyed Mirage, it's actually one of my favorites from the Sinister Fairy Tale Collection it's not really what I would consider "dark". Besides the treatment of Jaslyn, there wasn't that DARKNESS that I was looking for or am used to from Radcliff. Either way, it didn't take away from the story and I still really enjoyed it.
❝

𝑰 𝒎𝒂𝒚 𝒏𝒐𝒕 𝒌𝒏𝒐𝒘 𝒉𝒊𝒎 𝒇𝒓𝒐𝒎 𝒕𝒉𝒊𝒔 𝒍𝒊𝒇𝒆, 𝒃𝒖𝒕 𝒎𝒚 𝒔𝒐𝒖𝒍 𝒉𝒂𝒔 𝒌𝒏𝒐𝒘𝒏 𝒉𝒊𝒎 𝒇𝒐𝒓 𝒎𝒂𝒏𝒚 𝒍𝒊𝒇𝒆𝒕𝒊𝒎𝒆𝒔.

❞
C.M. Radcliff is most definitely one of my one-click authors I am a HUGE fan of her work.  Her plots and her characters never disappoint and Mirage was no different. Beautifully written, and the twists that she's added to this age-old tale has drawn me in hook, line, and sinker! From the blurb to the prologue, to the very last page I devoured this book! Mirage is most definitely a page-turner that will have you begging for more!
If you enjoy new twists to those old classics, then I recommend checking out Mirage!
❝

𝑰 𝒅𝒐𝒏'𝒕 𝒔𝒕𝒂𝒏𝒅 𝒖𝒑 𝒂𝒔 𝒔𝒕𝒓𝒂𝒊𝒈𝒉𝒕 𝒂𝒏𝒅 𝒎𝒚 𝒉𝒆𝒂𝒅 𝒊𝒔𝒏'𝒕 𝒉𝒆𝒍𝒅 𝒂𝒔 𝒉𝒊𝒈𝒉 𝒂𝒏𝒚𝒎𝒐𝒓𝒆. 𝑰'𝒎 𝒏𝒐𝒕 𝒘𝒆𝒂𝒌, 𝒃𝒖𝒕 𝑰'𝒎 𝒏𝒐𝒕 𝒔𝒕𝒓𝒐𝒏𝒈 𝒆𝒊𝒕𝒉𝒆𝒓. 𝑰'𝒎 𝒃𝒓𝒐𝒌𝒆𝒏.

❞
❤️ (𝓱) 𝓗𝓮𝓻𝓸𝓲𝓷𝓮: Jaslyn Astor grew up in a life of luxury. Her father was a very successful man and after his passing, he left everything to his princess, his daughter. After her father's death, Jaslyn leaned on the one person she thought she could trust, her father's business partner, Jasper Lafar. But Jasper is NOT the hero he pretended to be and is much more sinister than Jaslyn could have ever imagined. Now Jaslyn lives in a beautiful "castle" but that castle isn't all it's cracked up to be, more like a gilded cage. Jaslyn is a strong but broken woman and even though the longer she is with Jasper the more danger she is in, her father's legacy and his entire empire are at stake. Jaslyn may seem like a weak character but it's her little acts of silent defiance that let us know there is a fighter still inside of her just waiting to break out.
❝

𝑱𝒂𝒔𝒍𝒚𝒏 𝒍𝒐𝒐𝒌𝒔 𝒍𝒊𝒌𝒆 𝒂 𝒎𝒆𝒆𝒌, 𝒃𝒂𝒕𝒕𝒆𝒓𝒆𝒅 𝒘𝒐𝒎𝒂𝒏 𝒘𝒉𝒐 𝒃𝒐𝒘𝒔 𝒉𝒆𝒓 𝒉𝒆𝒂𝒅 𝒂𝒏𝒅 𝒕𝒂𝒌𝒆𝒔 𝒘𝒉𝒂𝒕 𝒊𝒔 𝒈𝒊𝒗𝒆𝒏 𝒕𝒐 𝒉𝒆𝒓. 𝑩𝒖𝒕 𝒊𝒕'𝒔 𝒂𝒍𝒍 𝒂 𝒇𝒂𝒄𝒂𝒅𝒆, 𝒂 𝒅𝒆𝒄𝒆𝒑𝒕𝒊𝒐𝒏 𝒕𝒉𝒂𝒕 𝒉𝒊𝒅𝒆𝒔 𝒕𝒉𝒆 𝒕𝒓𝒖𝒆 𝒇𝒊𝒈𝒉𝒕𝒆𝒓 𝒊𝒏𝒔𝒊𝒅𝒆 𝒉𝒆𝒓.

❞
💙 (𝓗) 𝓗𝓮𝓻𝓸: Axel Reed, the tortured anti-hero, Axel is an underground illegal street fighter from the wrong side of the tracks. Axel was once on the top and now he's fighting (literally) his way back to it. When a wealthy man makes Axel an offer he can't refuse, it sounds too good to be true but after meeting the man's beautiful but battered fiance, Axel takes the deal. I adore Axel. Who doesn't drool over a sexy man who can kick some butt and wants to protect you? Axel knew his future was at risk but he still takes the deal in hopes of protecting Jaslyn… and showing her a whole new world. 😉
❝

𝑨𝒏𝒚 𝒈𝒐𝒂𝒍𝒔 𝒕𝒉𝒂𝒕 𝑰 𝒉𝒂𝒅 𝒊𝒏 𝒍𝒊𝒇𝒆 𝒉𝒂𝒗𝒆 𝒈𝒐𝒏𝒆 𝒐𝒖𝒕 𝒕𝒉𝒆 𝒘𝒊𝒏𝒅𝒐𝒘. 𝑱𝒂𝒔𝒍𝒚𝒏 𝒊𝒔 𝒎𝒚 𝒏𝒆𝒘 𝒈𝒐𝒂𝒍. 𝑰 𝒅𝒐𝒏'𝒕 𝒈𝒊𝒗𝒆 𝒂 𝒅𝒂𝒎𝒏 𝒊𝒇 𝑰 𝒂𝒄𝒄𝒐𝒎𝒑𝒍𝒊𝒔𝒉 𝒂𝒏𝒚𝒕𝒉𝒊𝒏𝒈 𝒆𝒍𝒔𝒆 𝒊𝒏 𝒍𝒊𝒇𝒆 𝒐𝒕𝒉𝒆𝒓 𝒕𝒉𝒂𝒏 𝒎𝒂𝒌𝒊𝒏𝒈 𝒉𝒆𝒓 𝒍𝒂𝒖𝒈𝒉.

❞
🧞‍♂️ 𝓢𝓮𝓬𝓸𝓷𝓭𝓪𝓻𝔂 𝓒𝓱𝓪𝓻𝓪𝓬𝓽𝓮𝓻𝓼: I can't NOT mention the legendary "Genie", A.K.A Rush! Rush is Axel's best friend/brother. The two grew up in the system together and while they aren't biological brothers, they are extremely close. Rush completely stole the show whenever he was around. He's loyal and extremely funny but I feel like there's a lot more going on with Rush… I know this is set to be a duet but I'm actually hoping for a spin-off because I would LOVE to find out a bit more about Rush.
❝

𝑨 𝒃𝒐𝒏𝒅 𝒍𝒊𝒌𝒆 𝒕𝒉𝒂𝒕 𝒊𝒔 𝒐𝒏𝒍𝒚 𝒇𝒐𝒓𝒎𝒆𝒅 𝒃𝒆𝒕𝒘𝒆𝒆𝒏 𝒕𝒘𝒐 𝒔𝒕𝒓𝒂𝒏𝒈𝒆𝒓𝒔 𝒘𝒉𝒆𝒏 𝒕𝒉𝒆𝒚 𝒎𝒆𝒆𝒕 𝒊𝒏 𝑯𝒆𝒍𝒍 𝒂𝒏𝒅 𝒔𝒖𝒓𝒗𝒊𝒗𝒆 𝒊𝒕 𝒕𝒐𝒈𝒆𝒕𝒉𝒆𝒓.

❞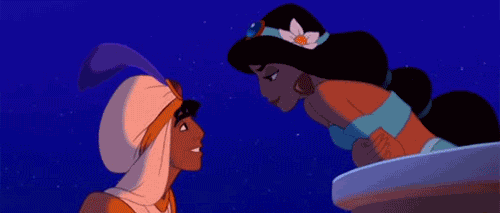 🔥🔥🔥 𝟑/𝟓 𝓢𝓽𝓮𝓪𝓶 𝓕𝓪𝓬𝓽𝓸𝓻: There isn't a TON of steam in this one, but there is a whole lot of sexual tension that had me blowing on my Kindle to try and cool that bad boy down and once they finally collide… sparks are FLYING!
❝

𝑻𝒉𝒆 𝒍𝒐𝒏𝒈𝒆𝒓 𝒚𝒐𝒖 𝒑𝒍𝒂𝒚 𝒘𝒊𝒕𝒉 𝒇𝒊𝒓𝒆, 𝒕𝒉𝒆 𝒉𝒐𝒕𝒕𝒆𝒓 𝒊𝒕 𝒈𝒓𝒐𝒘𝒔 𝒂𝒏𝒅 𝒇𝒐𝒓 𝑱𝒂𝒔𝒍𝒚𝒏, 𝑰'𝒍𝒍 𝒇𝒖𝒄𝒌𝒊𝒏𝒈 𝒃𝒖𝒓𝒏 𝒇𝒐𝒓 𝒂𝒏 𝒆𝒕𝒆𝒓𝒏𝒊𝒕𝒚.

❞
🌪🌪🌪🌪🌪 𝟓/𝟓 𝓒𝓵𝓲𝓯𝓯𝓱𝓪𝓷𝓰𝓮𝓻 𝓦𝓪𝓻𝓷𝓲𝓷𝓰: HUGE, MAJOR, JAW-FREAKIN-DROPPING, CLIFFHANGER!!! This was another difference between Mirage and the other books in the collection thus far. Although releasing in the Sinister Fairy Tale Collection, Mirage is actually book one of the Veiled Love Duet and the conclusion of the story will not be released until the Fall of 2020! Trust me, this one is definitely going to leave you wanting more so if you aren't a fan of cliffhangers or waiting around for the next read, you may wanna wait before jumping into this one.
❝

𝑶𝒏𝒍𝒚 𝒊𝒏 𝒕𝒉𝒆 𝒎𝒐𝒎𝒆𝒏𝒕𝒔 𝒐𝒇 𝒐𝒖𝒓 𝒅𝒆𝒂𝒕𝒉 𝒂𝒓𝒆 𝒘𝒆 𝒇𝒍𝒂𝒘𝒍𝒆𝒔𝒔.

❞
⚠️ 𝓣𝓻𝓲𝓰𝓰𝓮𝓻 𝓦𝓪𝓻𝓷𝓲𝓷𝓰: There are difficult subjects that could be considered triggers. E.G.— cheating, mental and physical abuse. If you would like to know more, feel free to DM me!
❝

𝑰𝒏 𝒕𝒉𝒆 𝒑𝒓𝒆𝒄𝒂𝒓𝒊𝒐𝒖𝒔 𝒈𝒂𝒎𝒆 𝒐𝒇 𝒍𝒐𝒗𝒆, 𝒄𝒂𝒏 𝒕𝒘𝒐 𝒉𝒆𝒂𝒓𝒕𝒔 𝒔𝒖𝒓𝒗𝒊𝒗𝒆 𝒕𝒉𝒆 𝒖𝒍𝒕𝒊𝒎𝒂𝒕𝒆 𝒅𝒆𝒔𝒕𝒓𝒖𝒄𝒕𝒊𝒐𝒏?

❞

𝕲𝖗𝖆𝖇 𝖞𝖔𝖚𝖗 𝖈𝖔𝖕𝖞 𝖔𝖋 𝕸𝖎𝖗𝖆𝖌𝖊 𝖙𝖔𝖉𝖆𝖞!
𝕬𝖑𝖘𝖔 𝕬𝖛𝖆𝖎𝖑𝖆𝖇𝖑𝖊 𝕴𝖓 𝕿𝖍𝖊 𝕾𝖎𝖓𝖎𝖘𝖙𝖊𝖗 𝕱𝖆𝖎𝖗𝖞 𝕿𝖆𝖑𝖊 𝕮𝖔𝖑𝖑𝖊𝖈𝖙𝖎𝖔𝖓
Venom (Sinister Fairy Tales Collection #1) by Dee Garcia
Cold Queen (Sinister Fairy Tales Collection #2) by K. Webster
Sacrifice (Sinister Fairy Tales Collection #3) by Isabelle N. Blanco
Insolent (Sinister Fairy Tale Collection #4) by Cynthia A. Rodriguez
Madness (Sinister Fairy Tale Collection #5) by Kailee Reese Samuels
Siren (Sinister Fairy Tale Collection #6) by Hazel Grace
Legend (Sinister Fairy Tale Collection #7) by M.R. Leahy
---
𝓐𝓫𝓸𝓾𝓽 𝓣𝓱𝓮 𝓐𝓾𝓽𝓱𝓸𝓻
C.M. Radcliff lives in Pennsylvania with her husband and two demon children. Known as the Psycho Queen, she speaks fluent sarcasm, dark humor, and has the mouth of a sailor. If she isn't reading or writing, she's probably on an adventure with her little family.